Method
For this blog post, I'm going to look over the past classes I've been to, because I'd like to spend a little more time talking about Stanislavsky. He quickly became fascinating to me, especially because of where I stand on the outside of acting. What interested me the most was how he pieced his system together, structuring it internally within himself and continuously evaluating...
Falling 101
At first, spending an entire class falling sounded like a really stupid idea to me. I warmed up to it, though. It was strange, the most interesting class so far is actually the one I have the least experience in: acting/performance. In high school, I was very self conscious of myself as an actor. The culture of theater and how much students competed with one another made me shy away from it. I...
Dimensions, 10/11 and 10/13
The image assignment was interesting, even if it was impossible to stay awake. Sitting on the ground for that long is tiring at that hour. Where I placed my images, especially how I drew them had a very personal touch. I just drew a smiley face for light, that's the way it made sense to me. Most of the positive feelings come from my heart, so I took it in that direction. However, some of the...
Dimensions, 10/6
Definitely my favorite part from the first class was the sharpie film strip project. Immediately I was trying to speculate how what we made on the strip would transfer over. Experimenting with different designs, lines, and patterns became especially rewarding when they were shown on screen. I was surprised to find the parts I put the most detail in barely ever registered on the screen. The small...
Dimensions Sep. 27th and 29th
The most interesting thing for me between these two classes was definitely I am sitting in a Room. Though it started off slow, which was understandable, it became truly fascinating by the time the takes really started to stack up. It makes you think about how much of the sound we hear is actually the space in which it is transmitted. The effect the aspects of sound have inside a room are...
Tapestry Debrief/The Sounds of Silence
Tuesday: Reseeing the 9/11 tapestry really required a jump of the imagination. It was made especially difficult seeing as the imagery to 9/11 is so specific to the event. We see Commercial Airliners differently now post 9/11, both as a mode of transportation and as an image. It also is difficult to un-see the twin towers.  Creating something other than the terrorist attack out of repeated use of...
Dimmension, Inversion/9.11
Before the class, I did experiment with seeing things upside down. However, I did it in a way that was a little more comfortable to me. I would lay on my bed and let my head droop off the edge. This kept my weight distributed and comfortable. Doing a headstand put all the pressure into my arms, holding my head, and the sensation was a lot less comfortable. The head-rush was a lot less bearable...
Dimensions, Day One
Initial Thoughts: I've never worked so hard in my life moving such a small distance. Slow racing is the new fast racing. Dimensions of Creativity is exactly how I imagined starting my collegiate academic experience. Approaching the creative process in a structured, yet still non-constricting way is something I can definitely improve my artistic voice with. More-so, I am excited to be a...
Crest
vi                                       V my steps stay quiet through the night vi                    V always doubting, I'm right vi and when they come to take my soul V I know inside that I've done wrong vi I'll smile and hope they'll never know V all of me is already gone I but hey, what more can I V say eyes piece me like a spear words I choose not to...
Winds of Fate
I                                            IV                             I Sea Breeze take me 'way from my island, the ocean is for me I                                           IV               I    My sail billowing is my treasured, my treasured liberty ii                   I When I'm gone, I'll be missing ii                      IV        I  Everyone I could call my...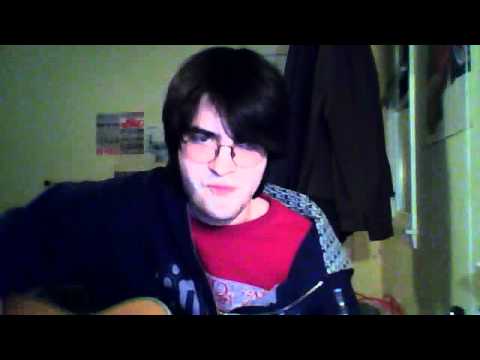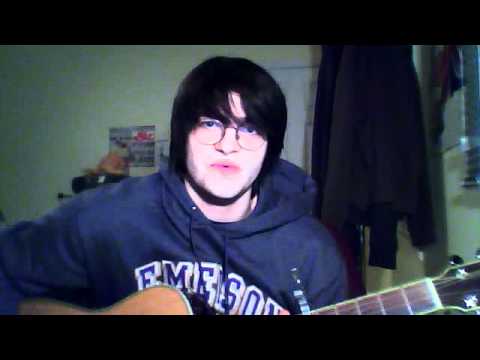 When it's all gone
When it's all gone, you'll find me at the place where we loved to be cause life is a bitch, no doubt its true when I wake up every morning trying to forget you